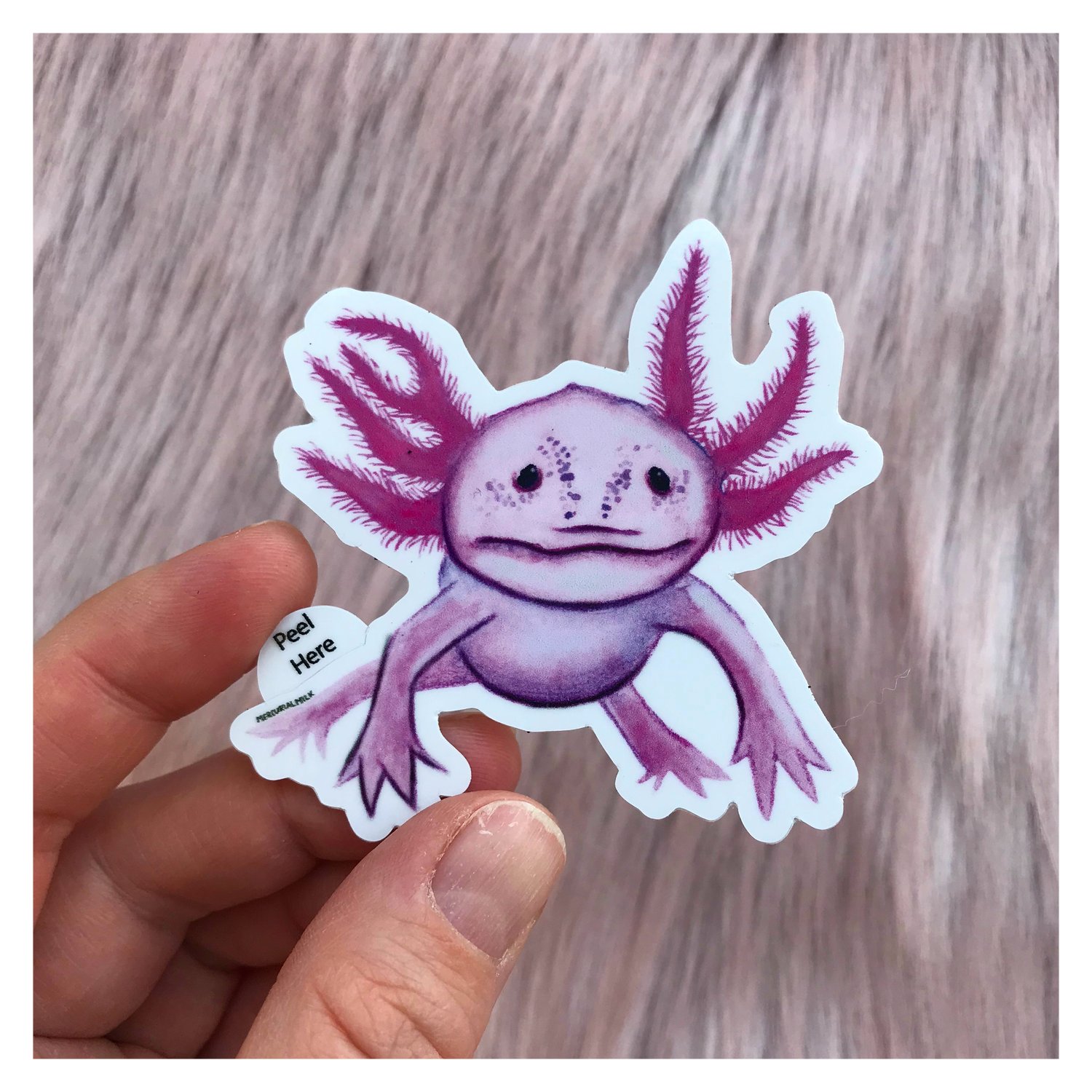 Did you know that an axolotl has both gills (those pink whisker looking things next to their heads) and lungs?
Did you know that axolotl's can regrow entire limbs?
OK OK you get it, axolotl's are weird and delightful and I love them.
Here's some info about this sticker:
- it's 2.75 inches in height
- and 2.5 inches in width
- it's made of 3M film sticker paper, which is weather and tear resistant
- it will be shipped via letter mail (aka regular mail)
- it's just a really neat sticker
Thanks for checking out this listing! If you love stickers and want to see more, take a look at rest of my shop!
Find me (and my art/journals) on instagram: @mercurialmilk